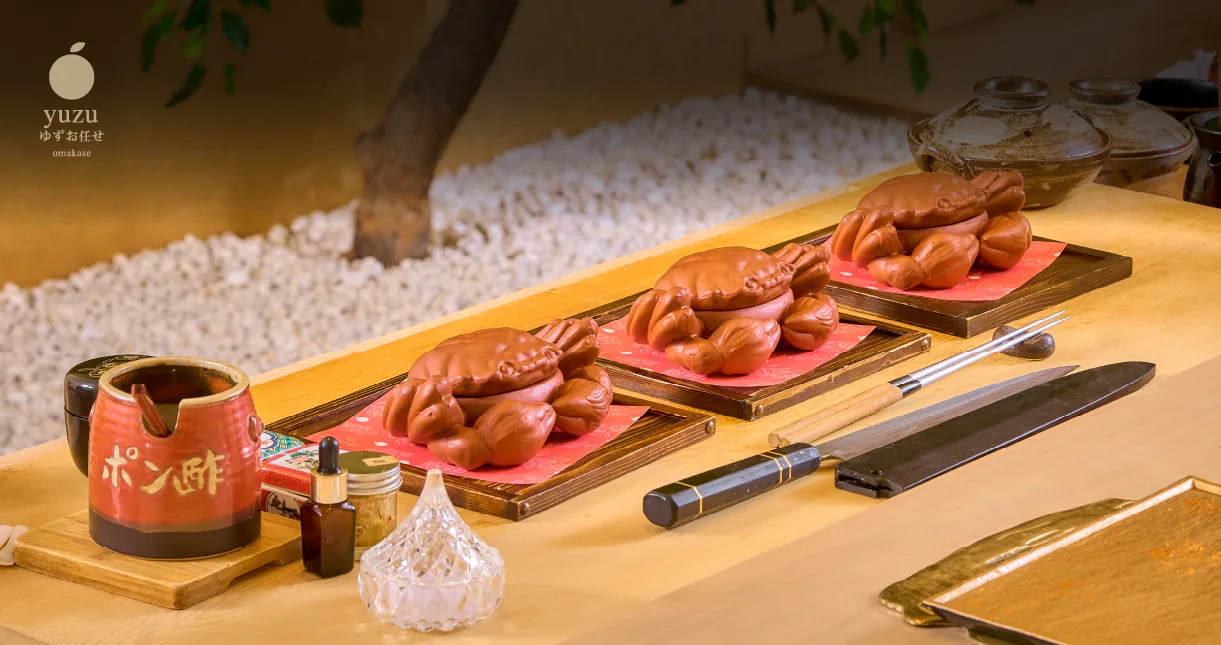 Omakase in Historical Settings : Thailand's Unique Dining Venues
Travelling Back in Time through History and Thai Cuisine
Leisure ● 2023 Oct 11
Omakase, a cherished Japanese tradition, has proven its versatility by seamlessly adapting to diverse cultural and historical contexts. This culinary artistry is not confined to its Japanese origins but thrives in various environments, including Thailand's distinctive culinary landscape. Step into an extraordinary Omakase experience set against the unique historical backdrop of the country, inviting you to savor the exquisite fusion of traditions in a way that is truly unmatched.
This is due to Thailand's rich heritage of royal cuisine, dating back to the courts of Ayutthaya and Sukhothai. In this historical ambiance, diners can indulge in Omakase-style dishes inspired by these royal traditions. The chef meticulously curates a menu featuring dishes that were once served to the Thai royal family. This can include intricate and complex delicacies like 'Khao Chae' (jasmine-flavored rice) or 'Miang Kham' (betel leaves wrapped with various ingredients).
In the past, Ayutthaya was the ancient capital of Thailand. It is famous for its bustling trade and diverse culinary influences. This historic Omakase experience may involve the chef creating dishes that showcase flavors that blend Thai, Indian, Chinese and Malay flavors. Dishes may feature curries, stir-fries and seafood specialties. All of which are prepared with ingredients reminiscent of the Ayutthaya period.
In addition to Ayutthaya Thailand's floating markets have been a staple of culinary culture for centuries. An Omakase meal held in a traditional floating market may involve diners taking a boat ride through the market. Stop by various stalls to sample the chef's selections. This experience offers a variety of Thai street food such as Pad Thai, Papaya Salad (papaya salad) and fresh seafood grilled right on the spot.
Imagine dining in the serene setting of an ancient Thai temple. An Omakase meal in this historical context could focus on vegetarian or vegan dishes, as many Thai temples follow these dietary practices. The chef would prepare a menu highlighting the use of tofu, fresh vegetables, and aromatic herbs, creating a culinary experience that connects with the spiritual and historical aspects of Thai culture.
During Thailand's colonial period, it was influenced by Western culinary traditions. An Omakase experience set in this historical context might feature a fusion of Thai and Western flavors. Diners could enjoy dishes like Thai-style beef stew, green curry pasta, or Thai-inspired desserts with a colonial twist.
Sukhothai is often regarded as the cradle of Thai culture and cuisine. Omakase cuisine in the Sukhothai period may have ancient recipes that reflect the simplicity and elegance of this historical period. Menus include grilled river fish with tamarind sauce, lotus stem salad and Sukhothai-style noodles.
In all these historical settings, the key to a successful Omakase experience would be the chef's expertise in recreating or reimagining traditional recipes and techniques while using the finest locally sourced ingredients. Additionally, the ambiance and decor should transport diners back in time to fully immerse them in the historical setting. This unique fusion of Omakase dining and Thai history would undoubtedly create a memorable and culturally rich culinary experience.