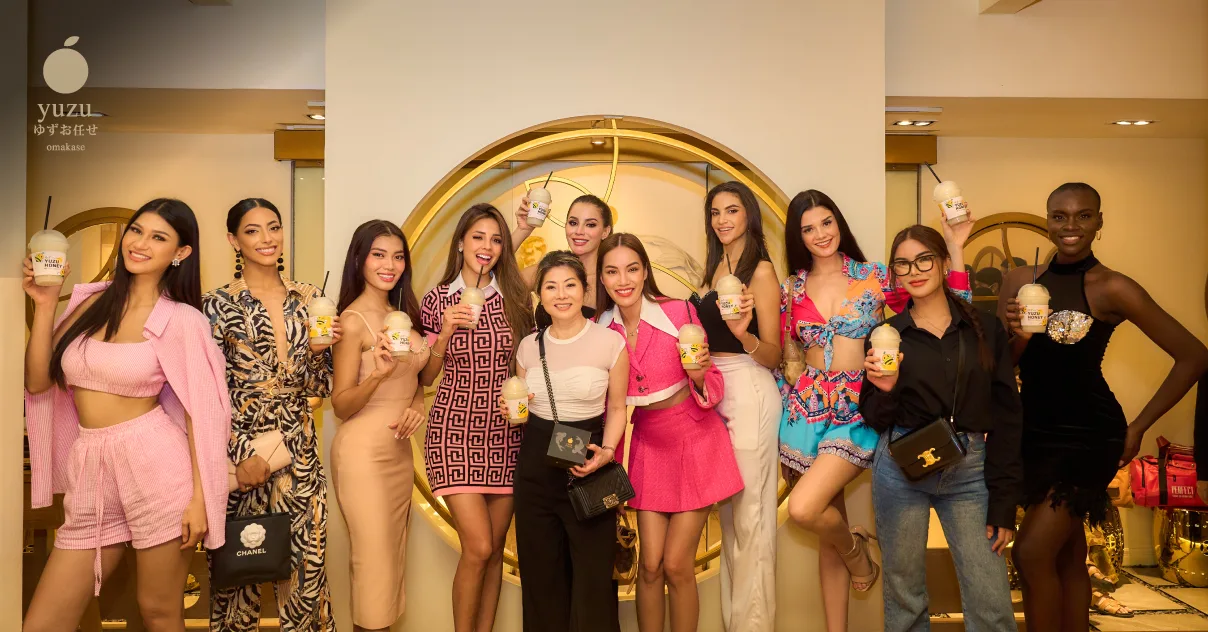 A special dinner for Miss Grand International 2023 featuring the enchantment of Molecular Gastronomy at Yuzu Omakase.
Finally, the Miss Grand International 2023 competition has concluded successfully, with contestant number 11 being crowned the queen. The title goes to the beautiful contestant from Peru, Luciana Fuster. She is the winner of the crown presented by the Miss Grand International organization for the year 2023.
The World ● 2023 Nov 16
The top 10 contestants will be engaged in various activities and responsibilities throughout the year, both in Thailand and globally, as part of the Miss Grand International organization.
On November 13, 2566 (Thai calendar), Yuzu Omakase had the honor and great pleasure of welcoming the 10 contestants from Miss Grand International 2023. The reception was hosted by Mr. Teerasak Chaiwat, Vice Chairman of the Board of Miss Grand International Limited (Public Company), and Ms. Iwan Gunawan, National Director of Miss Grand Indonesia. The event included a delightful meal and exclusive service, featuring the skilled chefs of Yuzu Omakase and attentive staff, ensuring that the contestants had smiles on their faces throughout the Omakase dining experience. The Molecular Gastronomy presentation of each dish left a lasting impression on the contestants.
Enjoy the joyful atmosphere captured in the images.